Work Directly With the Artist
i4 Solutions has over a decade of experience providing high quality, custom presentation that are attractive, versatile, easy to update, and are search engine friendly. Our custom online presentations are powerful sales tools that allow businesses to make the most of their online presence.

Original Creations - Never Templated

We use original artwork for every client at i4 Solutions. During the development process, your project manager will work with you and our in-house team to produce unique artwork that is perfect for your needs. Our graphics are clean, attractive, and geared toward generating the maximum number of leads from your visitors.
Titanium CMS - Easily Update Your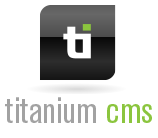 i4 Solutions has developed a powerful CMS that allows business owners to make easy changes to their content, layout, and features without the need of a programmer or "web guy." You can easily update text, images, video, contact forms, and much more. Changes that used to take hours or even days can now be made in minutes through Titanium CMS.
Search Engine Optimization
Our dynamic approach to internet marketing is unique and multi-faceted. Unlike other SEO companies, we aren't just focused on getting your company ranked higher on search engine result pages, but rather our services are driven by the goal to help increase your online traffic, improve your visibility, and generate more leads and sales for your business.
Pay Per Click & Adwords
Need to achieve quick, instant results online? i4 Solutions offers a full-serviced pay-per-click (PPC) management for our clients. After careful consultation with each client, we structure unique ad campaigns crafted to specifically target customers who are already searching for your products.
Social Media Management
Social media is becoming one of the most crucial elements of effective internet marketing for any company. Our social media offerings are ideal for clients in that they seamlessly integrates with the rest of our internet marketing solutions, and are a great option for clients who need to build their online visibility.